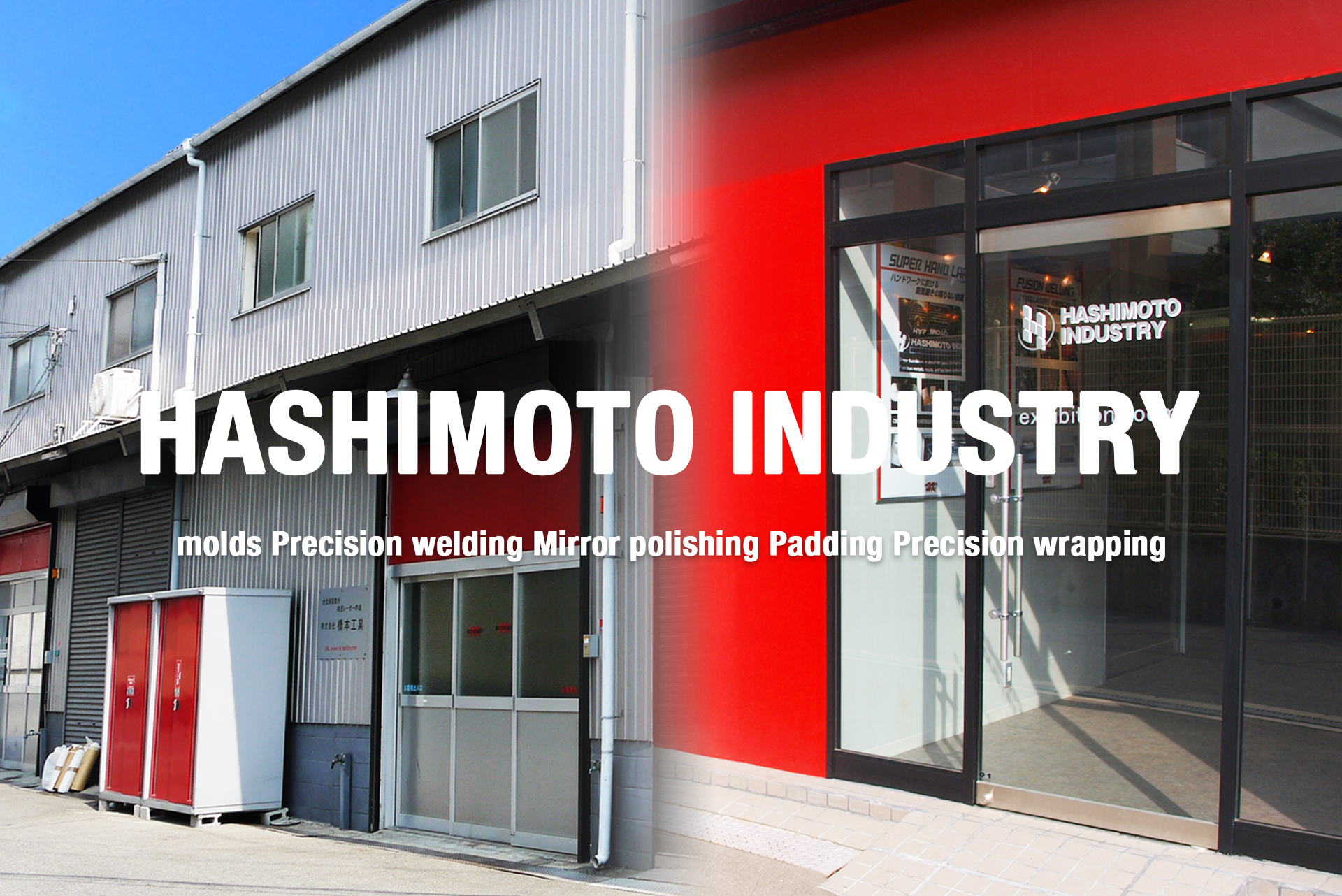 Management philosophy.
Ever since its establishment, Hashimoto Industry has continued to work hard every day mirror-polishing and precision wrapping a variety of molds by hand. Today we possess a unique bank of skills and know-how. We are obsessive about welding, which goes hand in hand with mold manufacturing, and have introduced precision laser welding and precision argon welding capabilities to allow us to respond to our customers' needs. Hashimoto Industry is characterized by the total support it provides to mold manufacturing and mold maintenance by combining unrivalled polishing and welding. We aim to serve our customers not just in Japan but throughout the world and have established a partner factory in China as part of these efforts. Hashimoto Industry will continue to devote its efforts to working from a customer perspective and gaining customers' peace of mind and trust in the fields of polishing and welding.
Our philosophy is based on "affection, responsibility and challenge". The entire company will continue to promote a workplace at which growth is seen on a daily basis thanks to a shared commitment to a "culture of improvement" among all of our employees.
History.
March 1994

Individual business launched in specialist mold polishing.

April 2000

Establishment of HASHIMOTO INDUSTRY, Co., Ltd.
Argon welder introduced and Welding Department set up.

October 2003

Introduction of precision laser welder.

November 2004

Entered JIMTOF Exhibition at Tokyo Big Sight

April 2005

Entered Intermold Exhibition at Tokyo Big Sight
(Entered every year since)

April 2006

Entered Intermold Exhibition at Intex Osaka
(Entered every year since)
Company name

HASHIMOTO INDUSTRY CO.,LTD

Location

3-8-33 Nagayoshi Nagaharanishi, Hirano-ku, Osaka-shi, 547-0015

URL

E-MAIL

Main switchboard

TEL:+81-6-6701-5219
FAX:+81-6-6701-5229

Capital

10 million yen

Accounting period

Last day of June (yearly)

Main banks

Sumitomo Mitsui Banking Corporation
Osaka Higashi Shinkin Bank
U-Bank Eiwa

Established

March 1994

Representative

President, Hiroyuki Hashimoto